Labrisz-books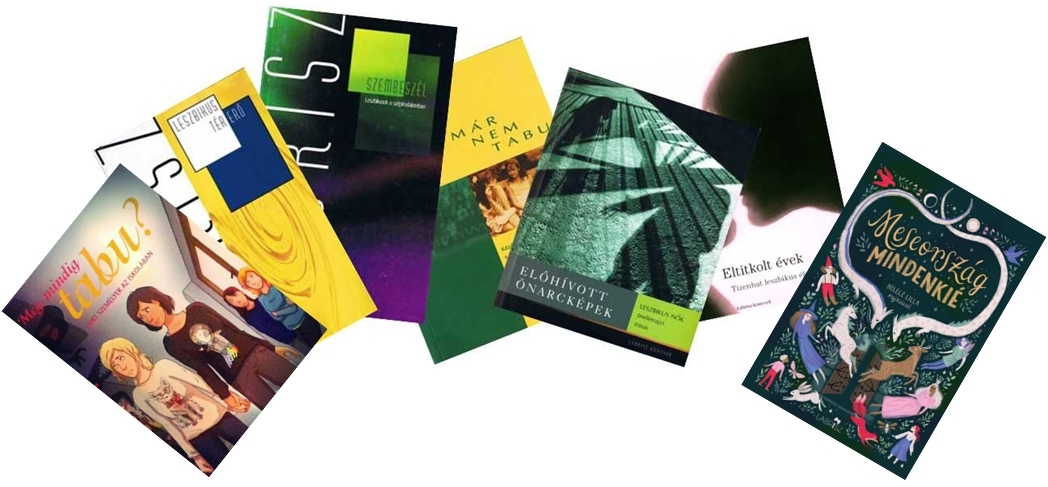 In 2000 we started our book series "Labrisz Books".
First we published a volume entitled Leszbikus tér/erő (Lesbian Space, 2000), which contains essays about lesbian herstory, politics, feminism, identity, representation and coming out.
Then we have edited a literary anthology under the title Szembeszél: Leszbikusok a szépirodalomban (Counterwinds: Lesbians in Fiction, 2001).
Together with the Háttér Support Society for Gays and Lesbians in Hungary we published a report on the discrimination of gay men, lesbians and bisexuals in Hungary (2001).
We also created a teacher's handbook Már nem tabu. Kézikönyv tanároknak a leszbikusokról, melegekről, biszexuálisokról és transzneműekről (Not a Taboo Anymore: A Manual for Teachers on Lesbians, Gays, Bisexuals and Transgenders, 2002), which includes information materials, activities to handle the question of homosexuality, writings about school times, a dictionary, recommended readings and films, as well as the contact information of LGBT organizations.
The autobiographical collection Előhívott önarcképek: Leszbikus nők önéletrajzi írásai (Developed Self-Portraits: Lesbian Women's Autobiographical Writings, 2003), includes letters, diaries and other autobiographical writings of lesbians from the early times till today, from Australia through America to Western and Eastern Europe.
One of the results of our lesbian herstory project is a volume of interviews, Eltitkolt évek (Secret Years, 2011) with 16 middle-aged or older lesbian women talking about their lives.
We have revised our teacher's handbook and published Még mindig tabu? (Is It Still a Taboo?, 2018)
Our most recent book Meseország mindenkié (Fairyland is for Everyone, 2020) is a volume of revised classic fairytales with characters of marginalized groups.